Practical & Easy Guide! – Online & Street Shopping in France
ToursFrance is a shopping paradise — especially for friends of clothes, accessories, design and gastronomy. Also known as the country for cosmetics and perfume, the French are spoiled with choice. Here is a practical, easy guide for both online and street shopping in France.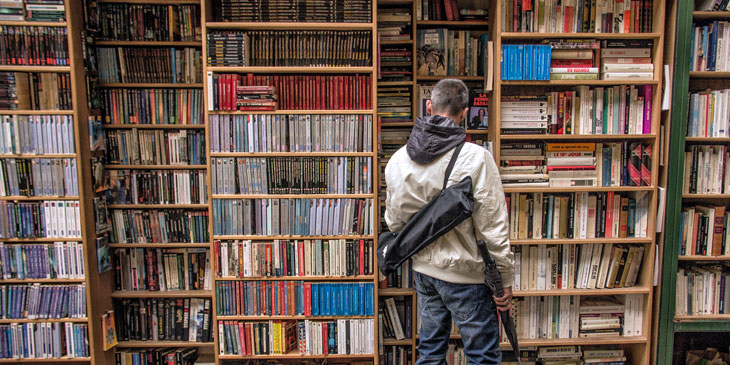 Products in France have a stunning selection. Individuality, creativity and artistic nature are all expressed through the many incredibly decorated shops. And food stores are the gateway to heaven. And for those who are not into street shopping or don't have the opportunity from abroad, the country is abundant in online shopping opportunities as well. So watch out for your wallet as I show you how to navigate this vast commercial jungle.
Online Shopping
Here are some of the popular online stores from the comforts of your couch.
Easily the largest online shopping mall in France and popular throughout the world. While the Amazon's collection is impressive in itself, it is also the most popular selling portal for businesses. For this reason you can also find very unique French goods that you might not find anywhere else — and international shipping is efficient, readily available.
Most known as one of the most popular for their nation wide department stores, as well as good sense and useful goods. Fnac also carries an extensive online store, great for anything from books, electronics to household items and stationary goods. They also have international shipping and available instructions in English.
The popular seller portal has a wide reach in the French auctions market. While it's considered the best source for rare and special stock items, it's equally equipped with anything an online department store would have. You also have the American based eBay.com which connects French sellers on a global scale.
Please Note
While English is much wider spoken in France nowadays, this has yet to have reached electronic commerce. However, Chrome web browser does a great job in doing live translation of websites from French to English.
Street Shopping
Store (magasins) opening times are different than in many other countries and can cause a surprise for visitors. Small shops open at 9:30 and close up for the afternoon hours between 13:30 – 17:00. As for bigger shopping malls (grands magasins), they are open throughout from 09:00 to 21:00. Usually shopping in France is concentrated towards the evening, this is when the shops are the busiest.
Here are some of the French department store chains you can find in most major cities.
One of the most glamorous department stores in France, their famous flag ship store on Boulevard Haussmann in Paris is considered a must see. But they also operate in many other cities such as Toulouse, Montpellier, Cannes, Nice, Dijon, Metz and more. This is an upscale store with the latest on fashion, perfumes, furniture and more — get ready to spoil yourself.
When it comes to luxury lifestyle items, the second most likely stop will be at Printemps. Hold on to your wallet if you are in Lyon, Tours, Le Havre, Strasbourg or in Paris of course. Selection is the usual, anything from beauty and accessories to men's wear.
The stores of the Clemens and August are often easy to find and carry a huge variety of clothes and other fashion items for reasonable prices. Making it a popular 'find all' stop for apparel, with store locations all over the country.
Monoprix is big on groceries but also offers a comprehensive offering of fashion, and other household items. Some of the flag stores, like the one on Saint-Michel in Paris is open 24hours a day. You will find a Monoprix from probably every city in France.
Important shopping vocabulary:
C'est combien? How much does this cost?
Par carte de crédit. By credit card.
En espèces. By cash.
Un distributeur automatique. Cash machine.
Please note! Joseph Lainé is a participant in the Amazon EU Associates Programme, an affiliate advertising programme designed to provide a means for sites to earn advertising fees by advertising and linking to Amazon.fr